So a while ago I featured this necklace on a '
One Day Monday
'. It came from Aletha at
Artstar
.
I finally finished one! I've had the ties cut up and ready for a while now, and I just got some beads out of an old
necklace
I made a while back (it had serious child stainage going on.). I need a craft shop near where I live!
I did the bow using more length than in the tutorial, but I still ended up with a teeny tiny one.
I suck at tying bows! But I love it, and can't wait to see what all the others look like. Admittedly this was THE ugliest tie of them all so I wanted to see what a difference it would make.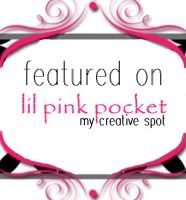 Such a great use of an old never-gonna-see-the-light-of-day tie!