It's been a little while since I've done one of these, though if you follow me on Pinterest you'll know I've been pinning a LOT of ideas!
This one I need to do before the summer is out. The height difference between me and my husband is over a foot (I'm 5"1 and he's 6"3), so a nice, easy to walk in pair of heels is essential. Sibylle (who is an awesome photographer as well as crafter) from funky time has a really easy to follow tutorial for revamping an old pair of heels (which I have a few of!) into something pretty cute!
If you've been reading my blog for any length of time, you'll know i love flowers. And this is such a cute way of dressing up a gift (though Stephanie used it on a wreath too which looked gorgeous!)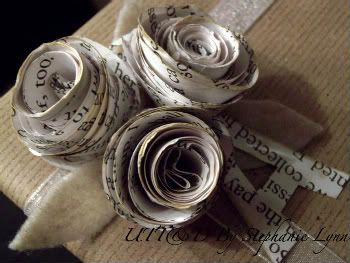 Check out the tutorial at Under the Table and Dreaming.
I love the peekaboo cushion featured on see kate sew's pleat week. The tutorial by Delia from Delia creates is so clear too, which is the reason I think even I could give it a go!
And for a really fun one to end on...
I LOVE this idea! I've even bought some tiny silicone cupcake cases (for £1.50 at The Yorkshire Trading Co.) and am ready to mod podge scrapbook paper to the front of an egg box and gift them!
I'm trying something new tomorrow. This cake...
But...two layers! Not sure it will stand up to being layered but I'll soon find out, I promised the hubs I'd try, and also with a white choc fudge topping. Plus it's a favourite of my SIL's husband who we are seeing tomorrow.
Once I surprised him with one and I seriously have not seen him that happy before! (and I've seen him on his wedding day! ;) )
I'll let you know how it goes (though I'm prepared for a complete fail!). Enjoy your week.