Forgot to mention, but I'm posting over at Blissful and Domestic for their Handmade in December series. Talking about the experiences advent.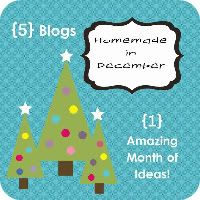 Sorry it's been a little quiet on the blogging front, I have been very busy with making gifts, decorations and food - but I have family members who read this blog...So I'll have plenty to share when they've received their gifts and I have time to take some pretty pictures for you. The light here is terrible at the moment! But I've managed to cross a few things off my list which I can tell you about properly soon:
Reorganising the front entrance. (Including adding furniture and drilling!)

Wrapping and buying more gifts. (Here's where I'm getting all my inspiration!)

Making Christmas cards for Izzy's friends.

Making chocolatey gifts that keep, inspiration from hotel chocolat:
(I'm far too cheap to pay what they're asking, even if the packaging is pretty!)
And of course putting up our tree and decorations!
Though I still, hopefully like most of you, have lots more to do!
And many more jars to save for free packaging :) Just me?
Still trying to think of the perfect service to do with the kids!
Hope you're enjoying the Christmas season.